Cauliflower paneer and pea curry with coconut rice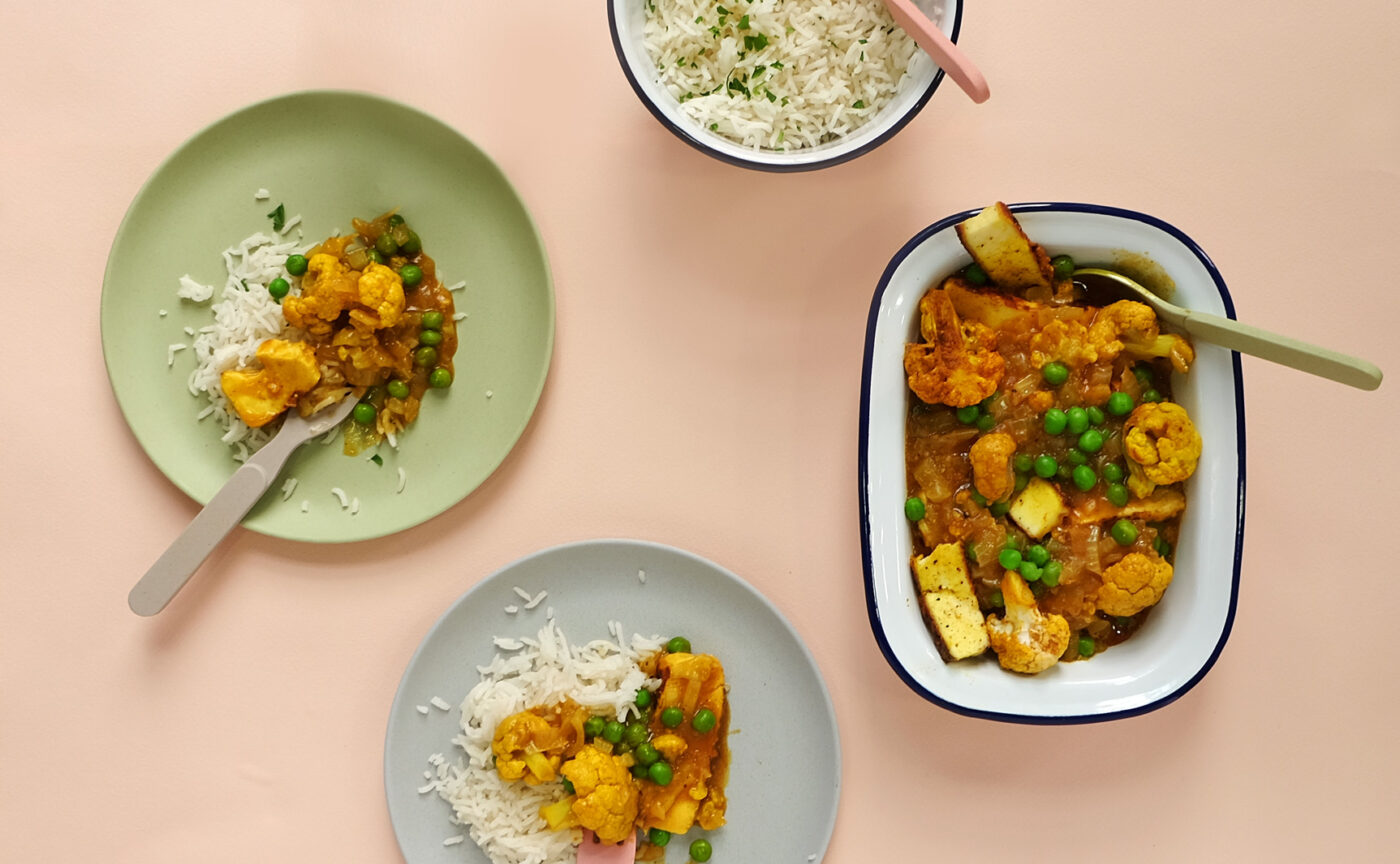 Servings 4
Total 40 mins
Prep 15 mins
Cook 25 mins
A huge hit with both our kids and our team, this is an N Family Club fave.
Here we share the recipe for one of the easiest, peas-easiest curry we know.
Ingredients:
225g pack paneer, cut into cubes
1 head of cauliflower, broken up into florets and parboiled
200g frozen peas
2 onions, thickly sliced
500g carton passata
1 tin coconut milk
1 tbsps mild curry power
1 garlic clove, crushed
Basmati rice to serve
Directions:
Heat some oil in a large frying pan, add the onions and curry powder until browned and caramelised. Add the passata and bring to a simmer. Stir in the par-boiled cauliflower and peas.
Meanwhile fry the paneer until crisp and add to the curry and simmer for a further 5 mins.
Serve with basmati rice with some added coconut milk to taste.