Pancakes with cherry compote and vanilla crème fraîche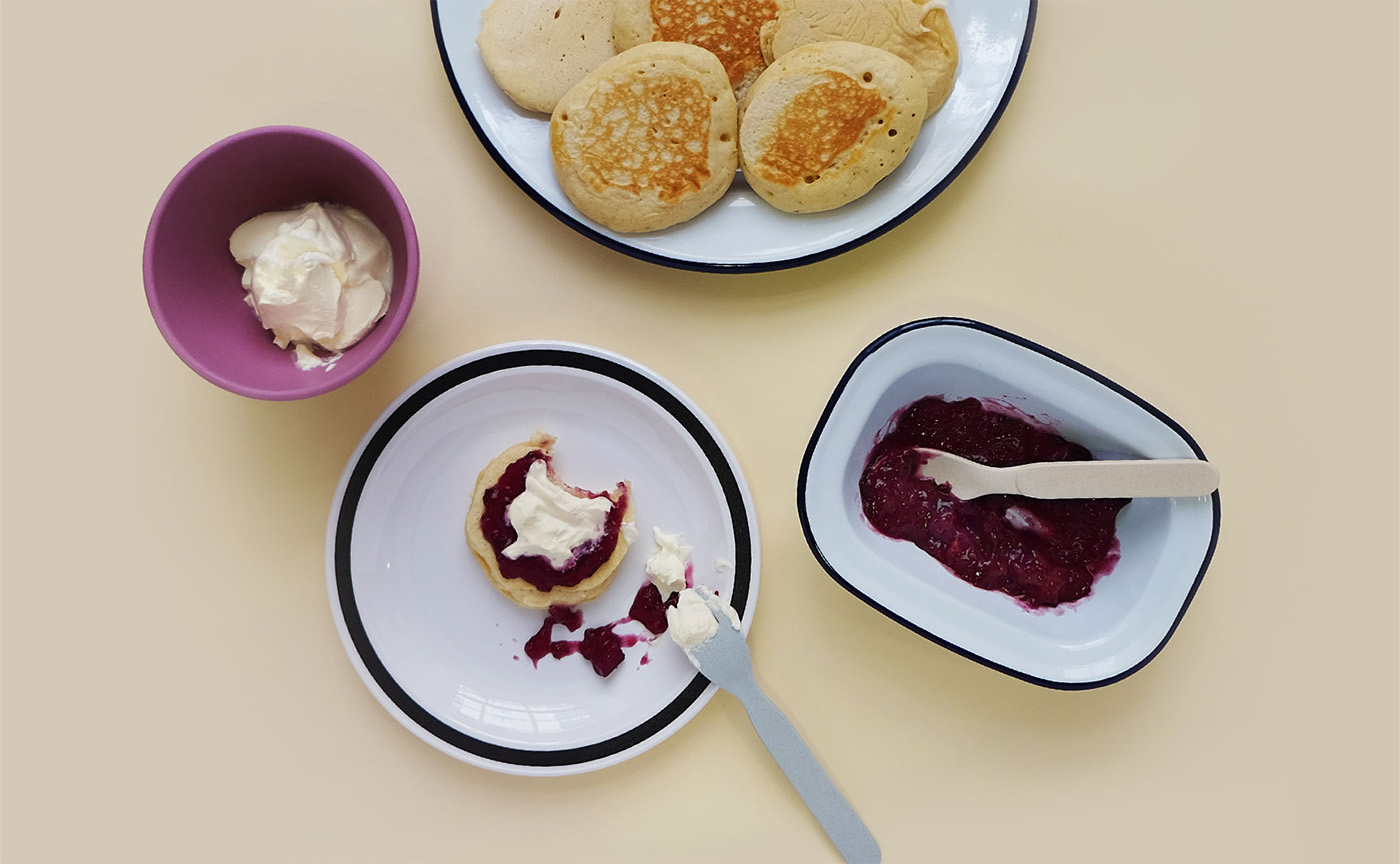 Servings 4
Total 25 mins
Prep 15 mins
Cook 10 mins
Get ready for a flippin' fantastic breakfast! Try our pancakes topped with cherry compote and a dollop of vanilla crème fraîche – the 'berry' best way to start the day.
Ingredients:
For the Cherry Mixture:
250g frozen cherries
50g tinned apple, pureed
370g crème fraîche
Vanilla extract to taste
For the Cake Mixture:
200g self-rising flour
2.5 tsp baking powder
300ml plant-based milk
0.2 cups vegetable oil
2 tsp vanilla extract
Cinnamon to taste
Directions:
In a saucepan, cook down the frozen cherries together with the apple puree until they become thick and flavorful. If needed, you can thicken the mixture by adding a little corn flour or a mixture of cold water and corn flour.
Once cooked, allow the cherry and apple mixture to cool slightly, and then divide it into individual serving dishes.
In a separate bowl, combine the ingredients for the pancake mixture to create a smooth batter.
Heat a frying pan with a little oil and pour the pancake batter onto the pan. Cook the batter until it forms a pancake, and then cut the pancake into thin strips.
Serve each component separately – the cherry and apple mixture in the serving dishes and the pancake strips on the side.