Tomato, basil, and crème fraîche linguine with haddock goujons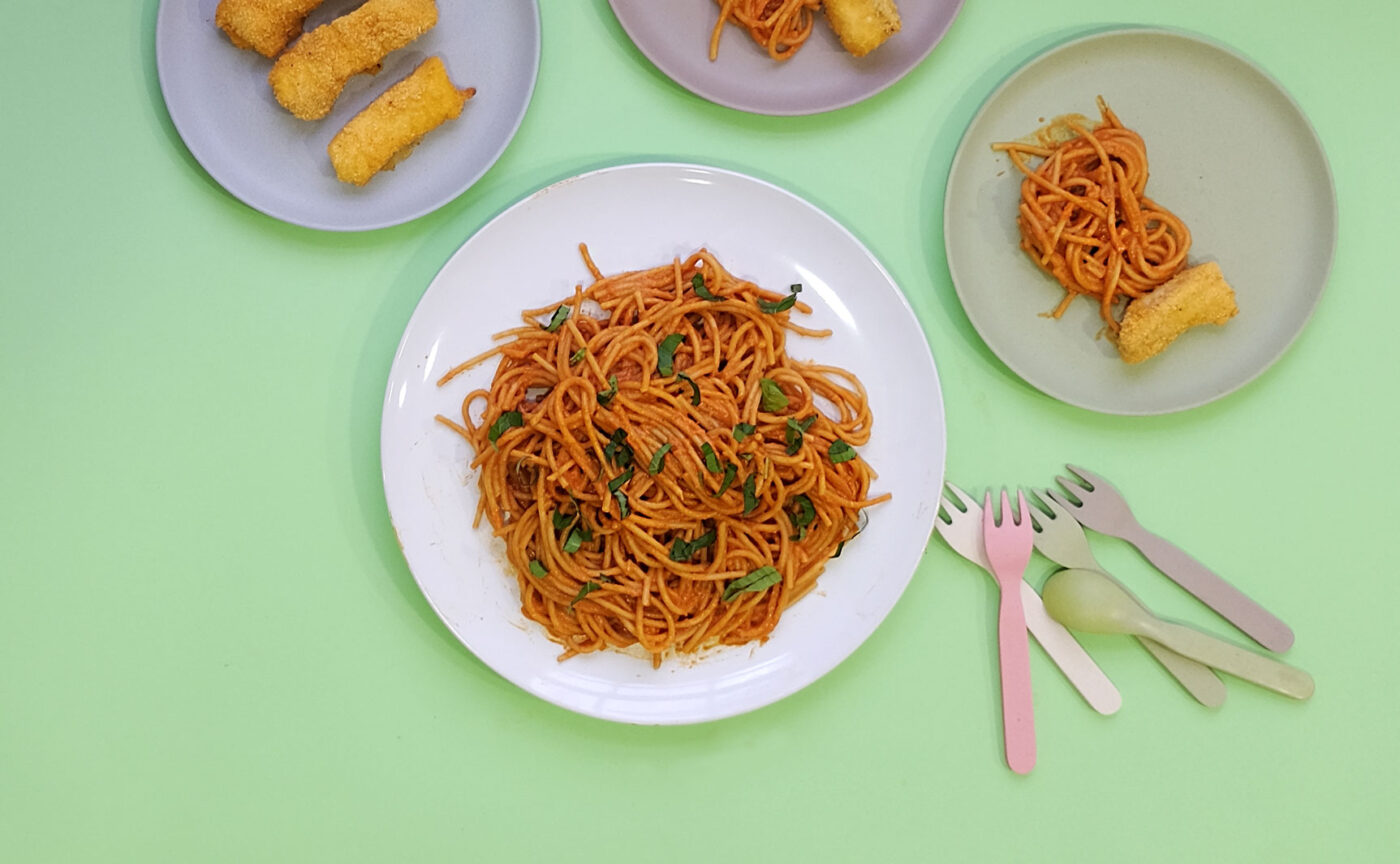 Servings 4
Total 1 h
Prep 20 mins
Cook 40 mins
Pasta perfection awaits! Try our linguine with a creamy tomato and crème fraîche sauce. Top it off with fragrant basil and haddock goujons for a crispy, flavourful adventure that will transport you to sun-kissed shores.
Ingredients:
400g haddock
300g Brakes linguine, cooked and drained
1/2 white onion, finely diced
100g plum tomatoes, chopped
1/2 red pepper, roasted and deseeded
2g garlic (approximately 2 small cloves)
A small bunch of basil
100g gluten-free bread crumbs
100g crème fraiche
Directions:
Sauté onions, garlic with chopped tomatoes in a little oil for 5 minute.
Add peppers, pasta and crème fraîche and cook through gently.
Add basil and blitz with a food blender. Combine with pasta. Divide in serving dishes.
Prepare haddock into strips and crumb coat. Bake until piping hot.
Serve each item separately.