Homemade cod fish fingers with herby yogurt dip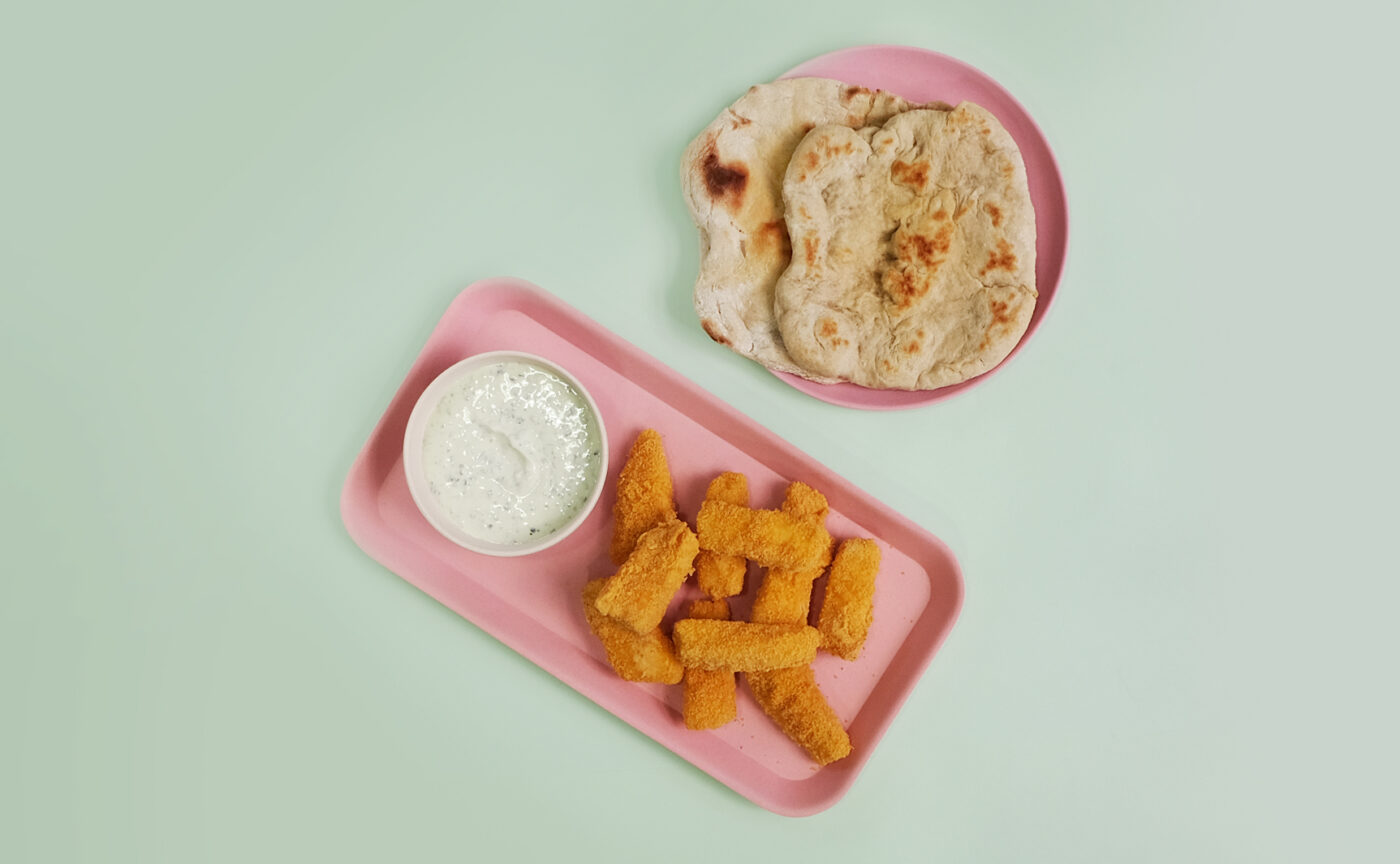 Servings 4
Total 45
Prep 20
Cook 25
Dip, dip hooray! Here's a classic dish you can enjoy at home and even get the children involved in the process. Just be sure to wash their hands before and after handling raw fish.
Ingredients:
200g cod loin or fillets
10g cornflour (seasoned with garlic powder, paprika and dried parsley)
10ml oil
40g breadcrumbs
For herby yoghurt dip:
1x tub coconut yoghurt
Fresh mint chopped to taste
Fresh parsley to taste
Lemon juice
Black pepper
Grated cucumber
For the side:
4 small flat breads or pita breads
Lettuce, cucumber and plum tomatoes
Directions:
Season the cornflour with a pinch of garlic powder, paprika and dried parsley.
Prep the cod into roughly 8x 25g strips.
Mix the oil with a little cornflour to create an egg-like consistency.
Coat cod strips in seasoned cornflour, oil mixture and then breadcrumbs. Place on lined baking tray and bake in a hot oven (200c)  for 20 minutes.
Pulse the ingredients for the dip in a food processor and serve with the fish fingers, warmed flatbread and a simple salad of lettuce, cucumber and tomato (not pictured).