Pea, mint and dill dip with oatcakes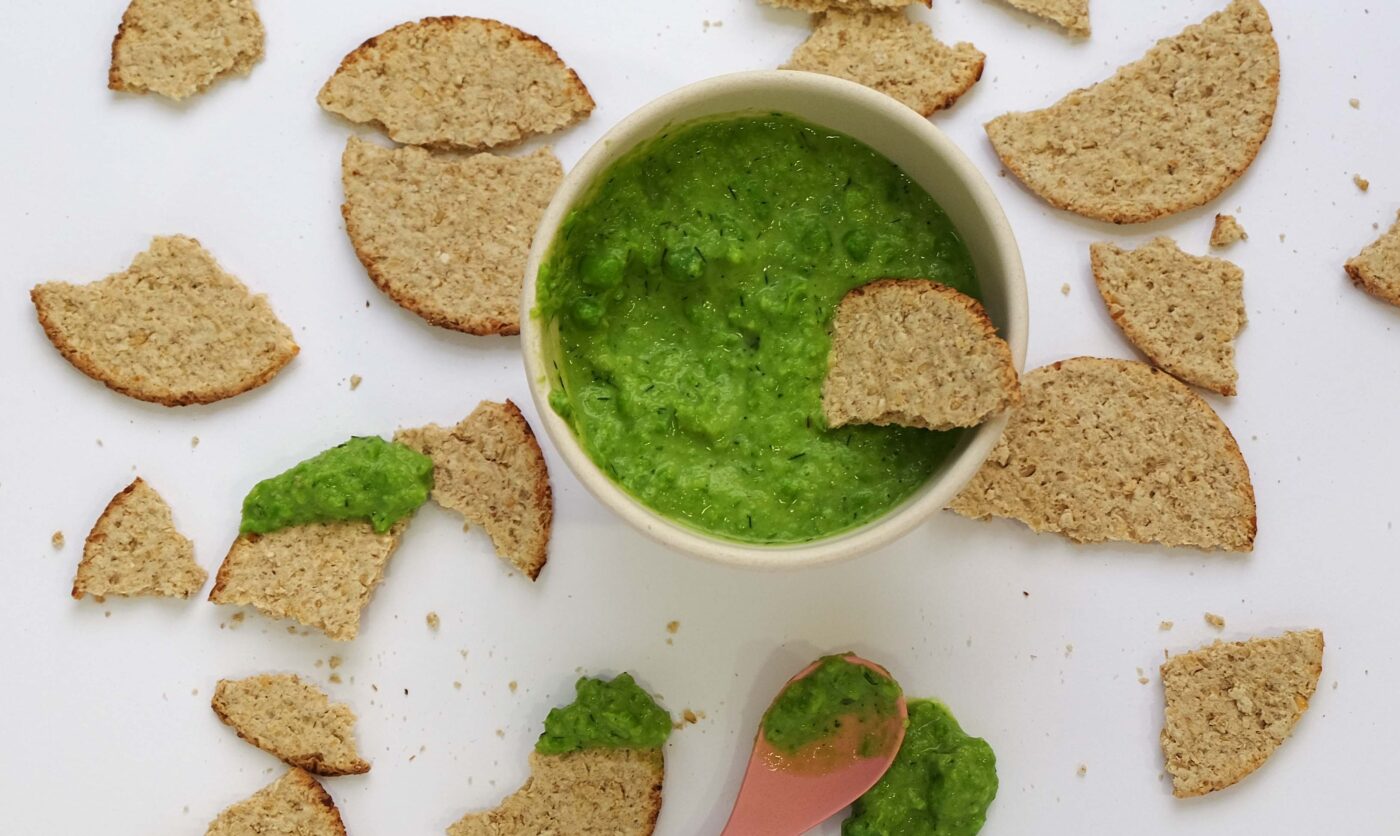 Servings 4
Total 10 mins
Prep 5 mins
Cook 5 mins
Our N chefs have blended green peas, fresh mint and dill with a squeeze of lemon for a tasty snack which our children love to dunk their oatcakes into.
"We provide starchy food like these oatcakes as part of a snack every day. They're best friends with this pea dip! Starchy carbohydrate foods are a good energy source and can tide children over until their next meal."
– Laura Matthews, nutrtionist
Ingredients:
30g of frozen peas
Fresh mint (a few sprigs)
Fresh dill (to taste)
Juice of ½ lemon
1 small garlic clove
Oat milk
To serve
8 oatcakes
Directions:
Boil the peas for 5 minutes and leave to cool. Once the peas are cooled, put them in the food processor with the mint, dill, garlic, lemon juice and blend.
Keep adding some milk whilst blending until you reach a thick but creamy consistency.
Serve the dip with the oatcakes.