Red curry noodles with chicken and ginger peas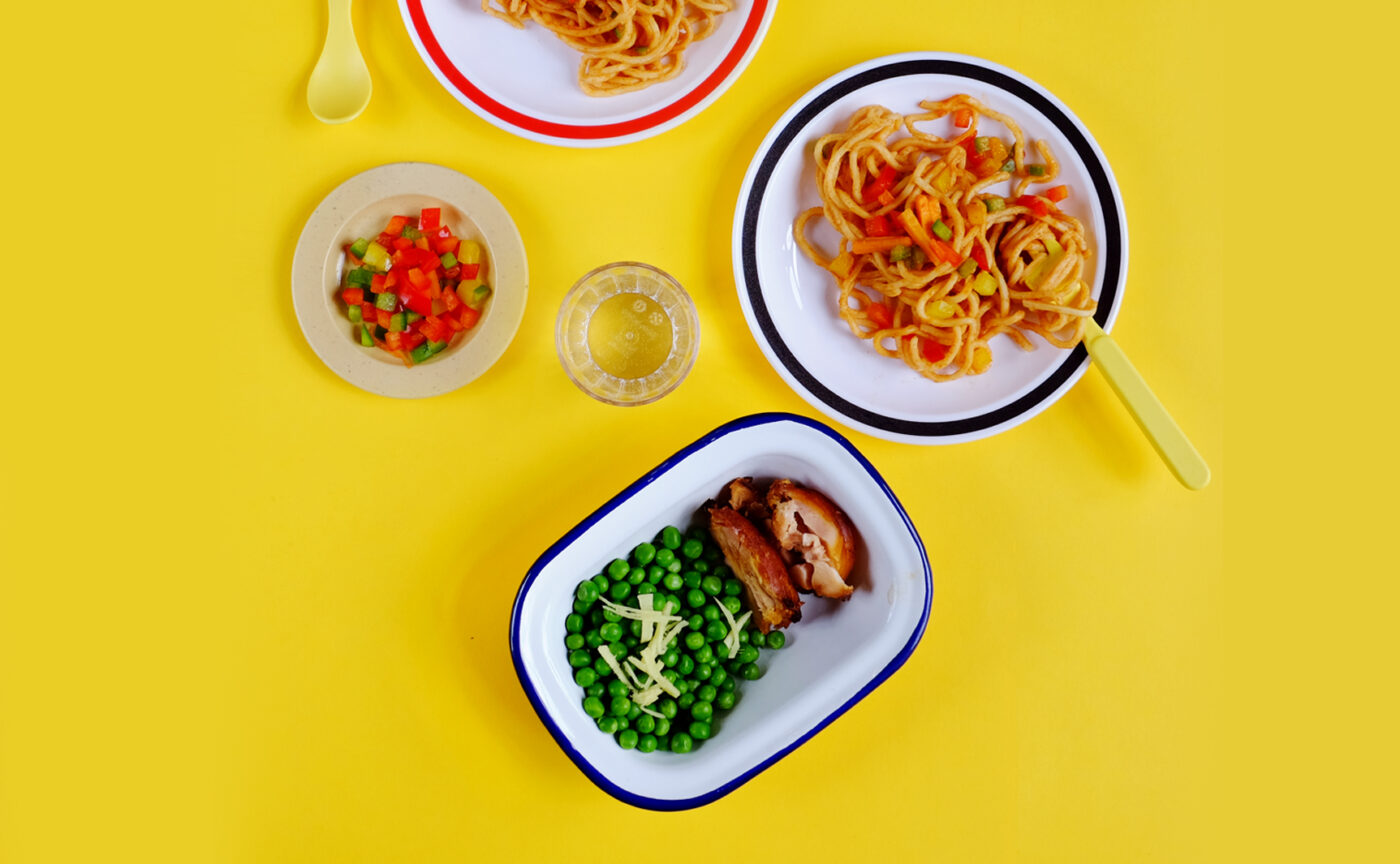 Servings 4
Total 28min
Prep 60min
Cook 10min
On the menu at N Family Club, a dish that blends fragrant spices, flavours and textures for a deliciously sensory meal.
Ingredients:
2 carrots, chopped
1 yellow pepper, roughly chopped
1 green pepper, roughly chopped
1/2 onion, chopped
1 tin coconut milk
A packet of wholewheat noodles
500g chicken breast, skinless & boneless, sliced
500g frozen peas
1 tsp fresh ginger
For the red  curry paste:
1/2 tsp roasted cumin seeds
½ tsp roasted coriander seeds
2 tbsp lemongrass (trimmed and chopped)
thumbnail cube ginger
1 small red onion
1 clove of garlic
1/2 lime juice and
1/2 tsp sweet paprika
Directions
For the curry paste, blend all the ingredients in the food processor. Boil the noodles as per instructions. Drain and set aside. Heat the pan with some olive oil and stir fry the carrots, onions, green and yellow peppers. Add the red curry paste and coconut milk and boil for 5 minutes. Add the cooked noodles,
toss to combine and warm through. Cook the chicken in a separate pan until brown and cooked through. Serve on the side or add to the curry. Boil the peas and drain. Fry the chopped ginger and add to the cooked peas.
Serve on the side.