Scrambled egg and avocado on wholemeal tortillas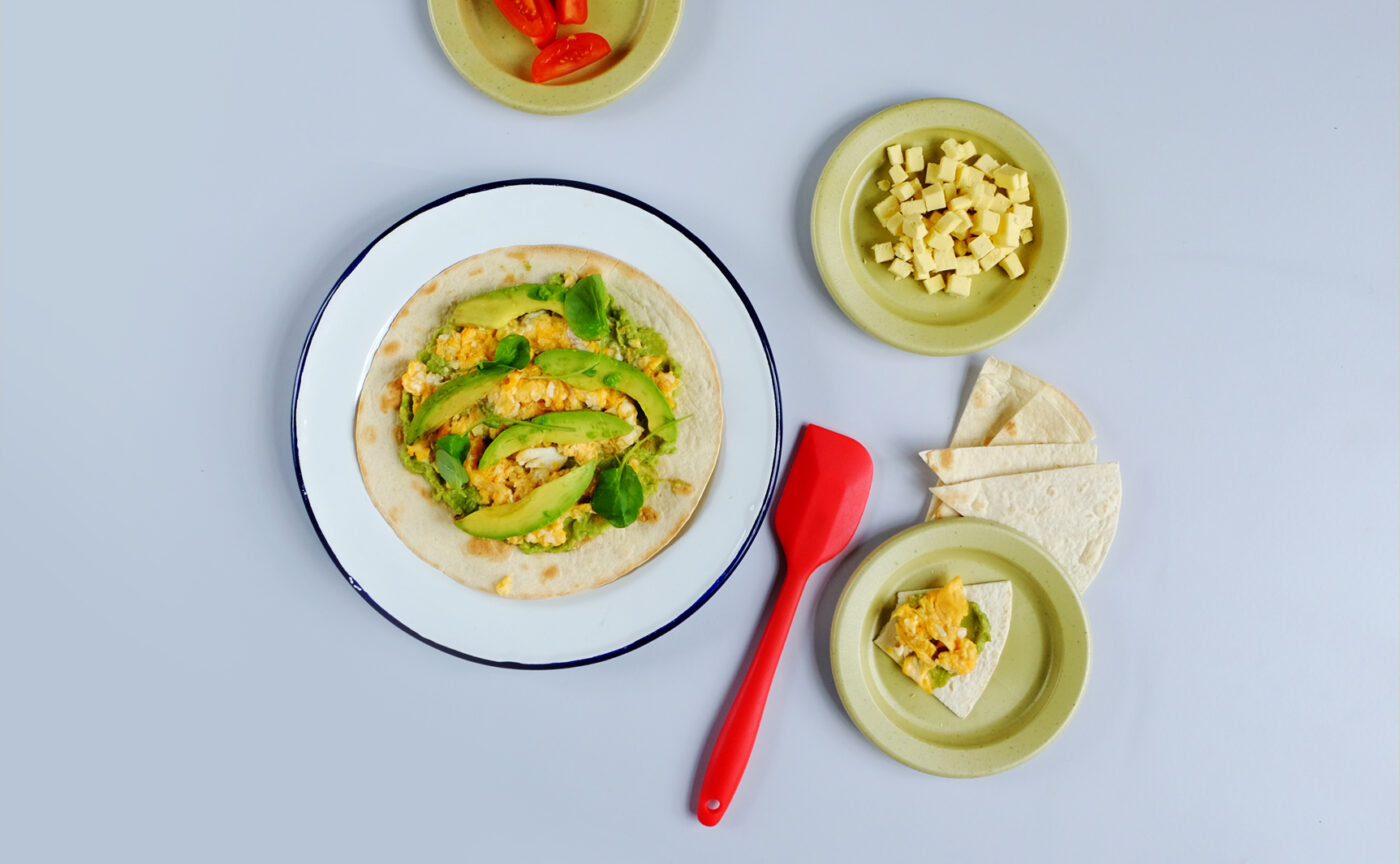 Servings 4
Total 30mins
Prep 15mins
Cook 15mins
Roll up, roll up. There are so many options for what to load onto a tortilla wrap but we love the tasty balance of protein, healthy fats and wholemeal fibre in this N recipe for a scrambled egg and avocado wrap.
Ingredients:
4 wholemeal tortilla wraps
6 eggs, whisked
1 tbsp unsweetened oat milk
50g Cheddar cheese, grated.
A handful of cherry tomatoes
For the avocado mash:
2 avocados
1 spring onion, finely sliced
1/2 lemon
Splash of extra virgin olive oil
Method:
In a small bowl mash the avocado. Add the lemon juice, olive oil and spring onion. Heat up pans with a splash of oil, pour in the whisked egg and scramble on low heat. Heat the tortilla wraps in a pan and cut them into triangles. Grate the cheese, halve the tomatoes and serve on the side.