Roasted pineapple & mint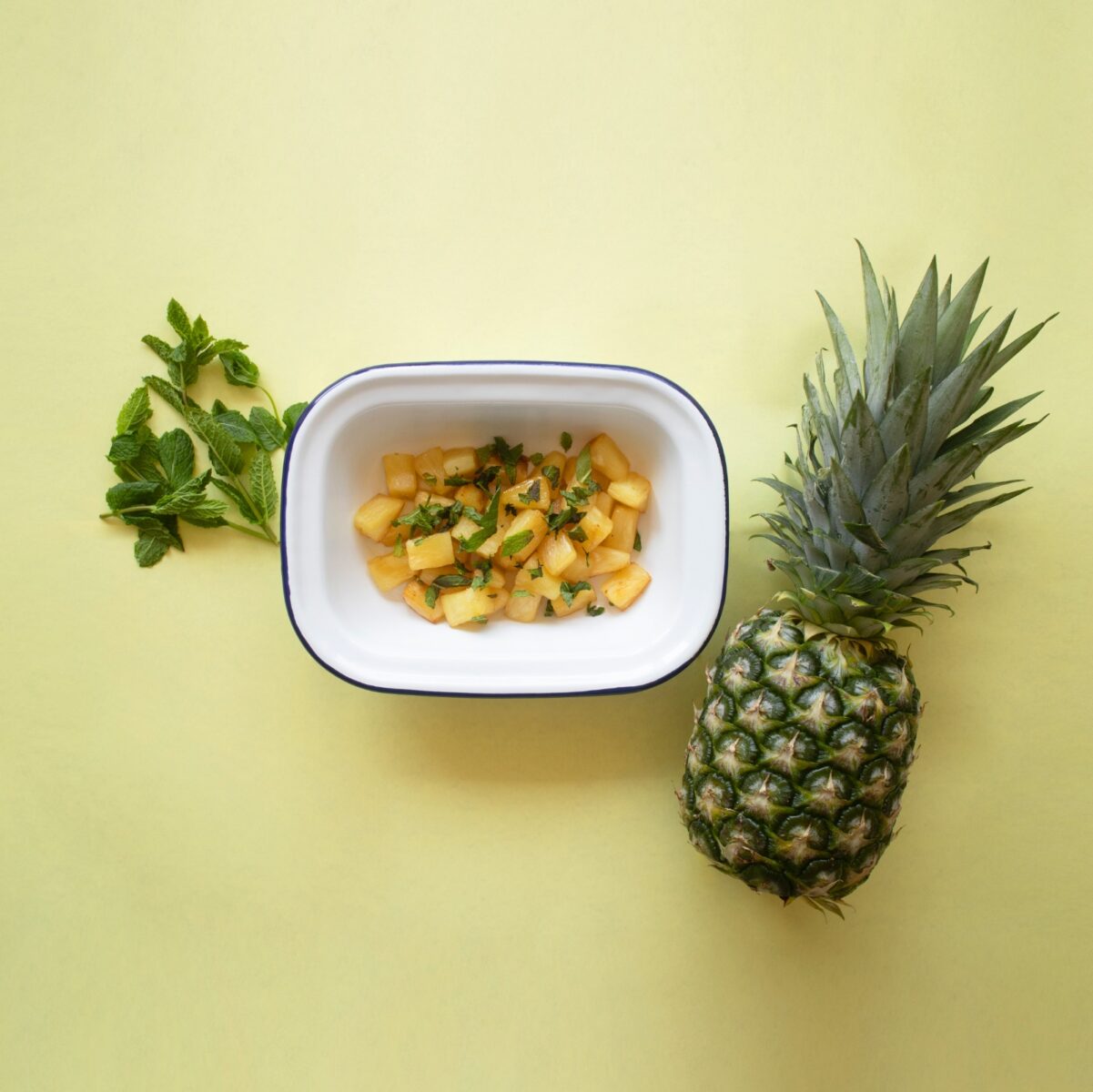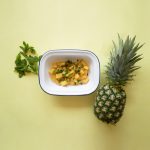 Ripe pineapple

Chopped mint to garnish
Coconut oil
Maple syrup
Preheat the oven 180C degrees. 

Line a baking tray with baking paper.

Lay the pineapple on its side and slice off the top and the bottom. Stand the pineapple upright and trim off the rind. Try to get as much of the 'eyes' off as possible. Slice the pineapple in half, then into quarters. Lay a quarter on the cutting board and slice out the tough core. Repeat with all the quarters.

Slice each wedge in half and place on the prepared baking sheet. 

Brush each wedge with melted coconut oil and sprinkle evenly with a little maple syrup. 

Roast for 15 minutes.

Flip the pineapple wedges, brush with oil and roast for another 15 minutes.

Sprinkle chopped fresh mint and serve warm or at room temperature.