Beetroot falafel with couscous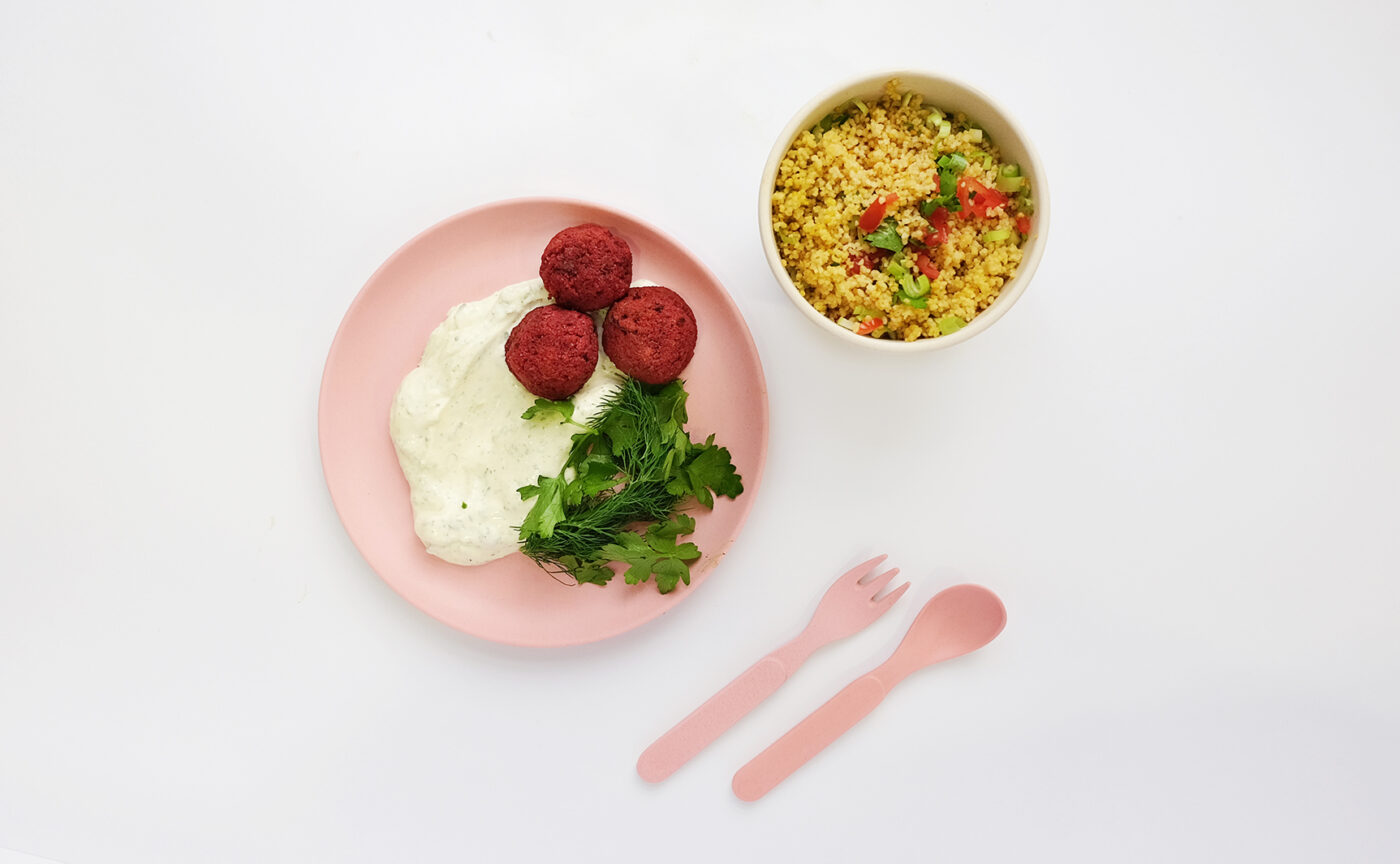 Servings 4
Total 45mins
Prep 20mins
Cook 25mins
On the hunt for something fresh and flavourful, this dish is hard to beet!
Packed full of tasty cumin-spiced veggies and served with couscous and a garlicky minty yoghurt dip. You'll all be satisfyingly fala-full in no time.
Ingredients
For the falafel:
160g soaked chickpeas
30g cooked beetroot
1 spring onion
1 garlic clove
Small bunch of fresh coriander
1/2 tsp ground cumin
45g gluten-free breadcrumbs
For the couscous:
1 small cucumber, finely diced
30g tomato, finely diced
1 small roasted pepper, finely diced
160g couscous
Low salt stock
For the minty yogurt dip:
50g coconut milk
1 garlic clove
Bunch fresh mint
Teaspoon cumin
Directions
Blend all the falafel ingredients in a food processor or with a stick blender. Add some water if needed.
Roll the falafel mixture into balls and cook in the oven with a bit of oil for 20-25 minutes on medium heat.
Blitz the yoghurt dip ingredients in a food processor and set aside.
Prepare couscous with low salt stock and stir through vegetables once done.
Serve.