Sweet potato dhal with coconut rice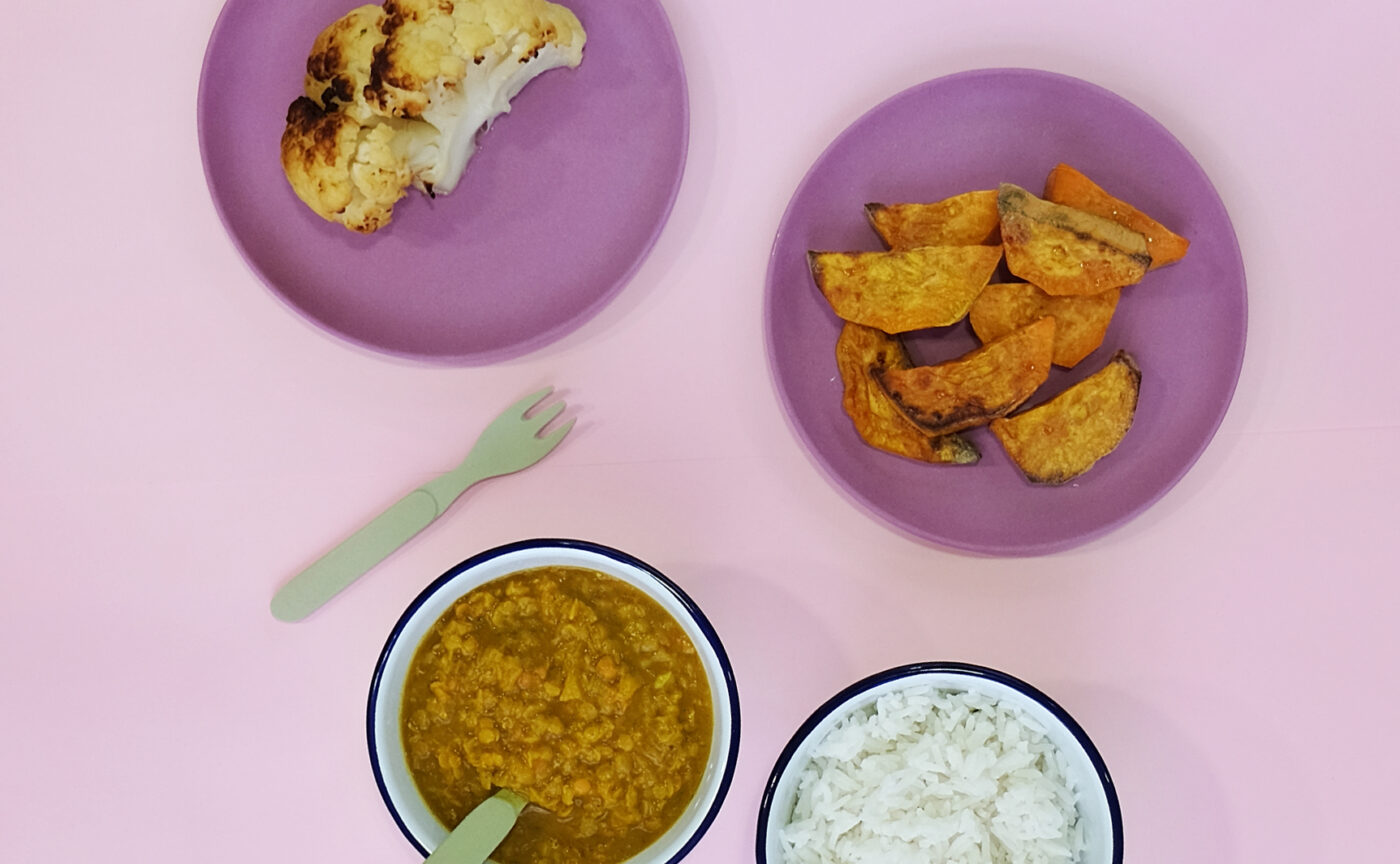 Servings 4
Total 1 hr
Prep 10mins
Cook 50mins
Gather the family around for this flavourful dhal, spiced with cumin and served with fragrant coconut rice and baked cauliflower. Dhal-icious!
Ingredients:
For the dhal:
1 small red onion, chopped
1 garlic clove, chopped
1 inch of ginger, peeled & chopped
1 grated carrots, chopped
A pinch of cumin seeds
A pinch of mustard seeds
A pinch of turmeric
A pinch of garam masala
1/4 tin chopped tomatoes
50g cherry tomatoes, halved
160g red lentils
80g sweet potato, diced
For the cauliflower:
1 cauliflower, parboiled for 10 minutes
For the rice:
160g basmati rice
1/2 tin coconut milk
1 small onions
Directions:
In a pan, fry the onion before adding the garlic, ginger, carrot, cumin and mustard seeds.
Once starting to golden, add the turmeric and garam masala and cook for 2 minutes.
Add the tomatoes and red lentils then cook until soft and creamy.
Roast the sweet potato in a little oil in the oven for 30 minutes until golden in colour. Then add to the dhal and stir through.
Bake the cauliflower until golden and divide it into separate dishes.
For the rice, saute the white onions for 4-5 minutes before adding the washed rice.
Cover with boiling water and cook through. Once almost cooked add coconut milk then remove from heat and cover with the pot lid to allow to steam.