Rubber Bands: Fine Motor Play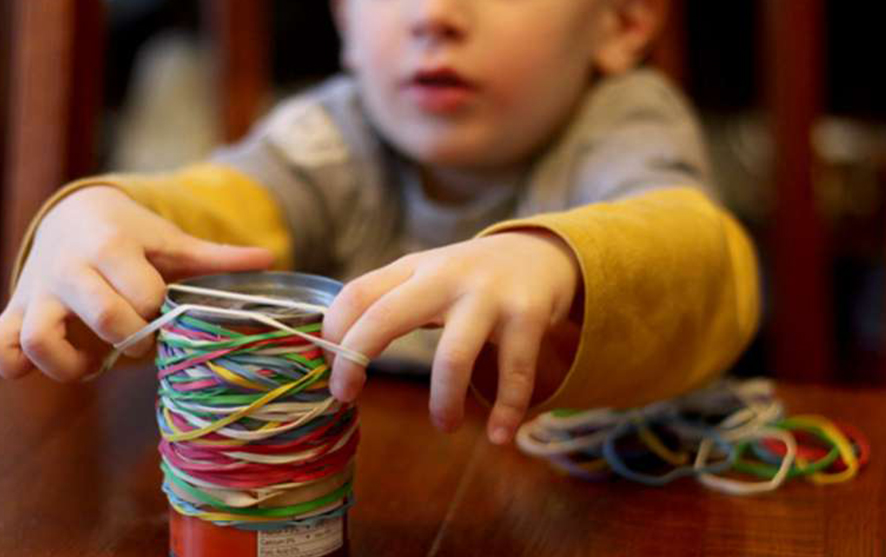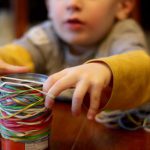 Lots of rubber bands 

Cans of food, water bottles, shampoos, kitchen roll tube, etc.
Hand eye coordination

Strengthens hand muscles, developing fine motor skills.
Set up your rubber bands and your household items on the floor/table. This experience involves stretching the rubber bands around different items.  
This activity can be challenging, so demonstrate first and encourage your toddler to give this a try. To extend this experience, you can encourage your toddler to remove the rubber bands too. You could even try stretching them over an open tupperware box – can your toddler strum the band(s), what sound does it make?