Secret letters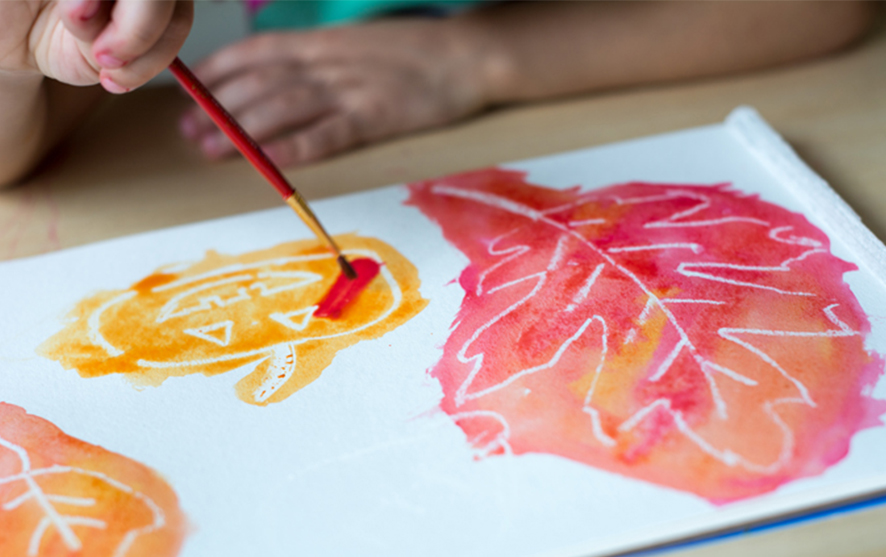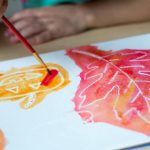 White paper

A white crayon

Watercolour paint
Encourages language development and letter recognition

Development of fine motor skills

Hand-eye coordination 

Learning alphabet letter names and letter sounds, patterns and shapes
Ready for some magic? This is a crayon resist activity, meaning you will be painting on top of the crayon marks.
Here's how to set it up: use a white crayon to draw pictures or write letters all over the paper. You can draw squiggles, patterns, shapes etc. It is all about the magic in the reveal. Then, hand over the paper to your child and let the letter/picture hunt begin. 
Guide your child to paint over the top of the white paper till the letters and pictures are visible. 
The crayon wax acts as a barrier against the watercolour paint (resisting it) making the letters magically appear on the paper.
A few tips: make sure the brush has enough paint on it. Print your letters firmly but not too firm. If you make them too light, the crayon resist technique doesn't quite work. Make them too dark and you can see the letters before they've been painted over.